The purpose of AI/AM-technology is to save the planet and life on it for future generations to exist
THE 18th SUSTAINABLE DEVELOPMENT GOAL
The association Life with Artificials introduces the 18th Sustainable Development Goal – Life with Artificials, to ensure the safe, ethical and sustainable integration of Artificials into human lives and society.
In 2015 the members of United Nations formulated 17 Sustainable Development Goals to be achieved by all nations in 2030. These are ambitious aspirations and necessary actions for all mankind to have a future. They address the global challenges we face, including those related to poverty, inequality, climate change, environmental degradation, peace, and justice.
In order to achieve the United Nations Sustainable Development Goals, it is crucial that we utilize these next-generation technologies. The 18 SDG, Life with Artificials, focuses upon how our future lives will be entangled with Artificials and the need to adapt and educate people to co-exist and work together with them.
However, the Global Goals overlook the presence and role of next-generation technologies in our everyday lives. Both with regards to how advances in artificial intelligence, robotics, and biotechnology can be harvested to achieve the other 17 SDGs, as well as the various dilemmas that arise along with their growing presence.
AI-technology has to be recognized as a new paradigm changing human conditions. Eventually AI-technology will lead to and create, artificial beings with some form of intelligence. At Life with Artificials we call them Artificial Mindsets (AM), whether such artificial entities manifest as humanoid robots or virtual beings in computerized expert systems.
AI-technology has to be recognized as
a new paradigm changing human conditions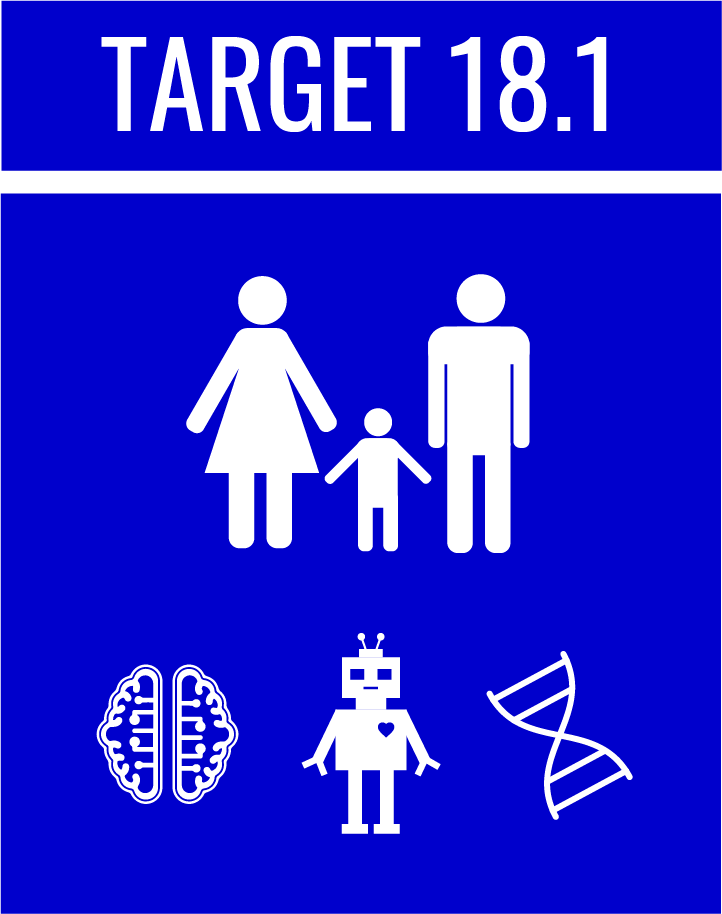 A GLOBAL CODE OF CONDUCT FOR ARTFICIAL INTELLIGENCE AND ARTIFICIAL MINDSETS
By 2030, all nations and international organizations must form a shared global code of conduct for AI development of software and algorithms to be used in Artificials, and shall before implementing any self learning systems consider moral implications.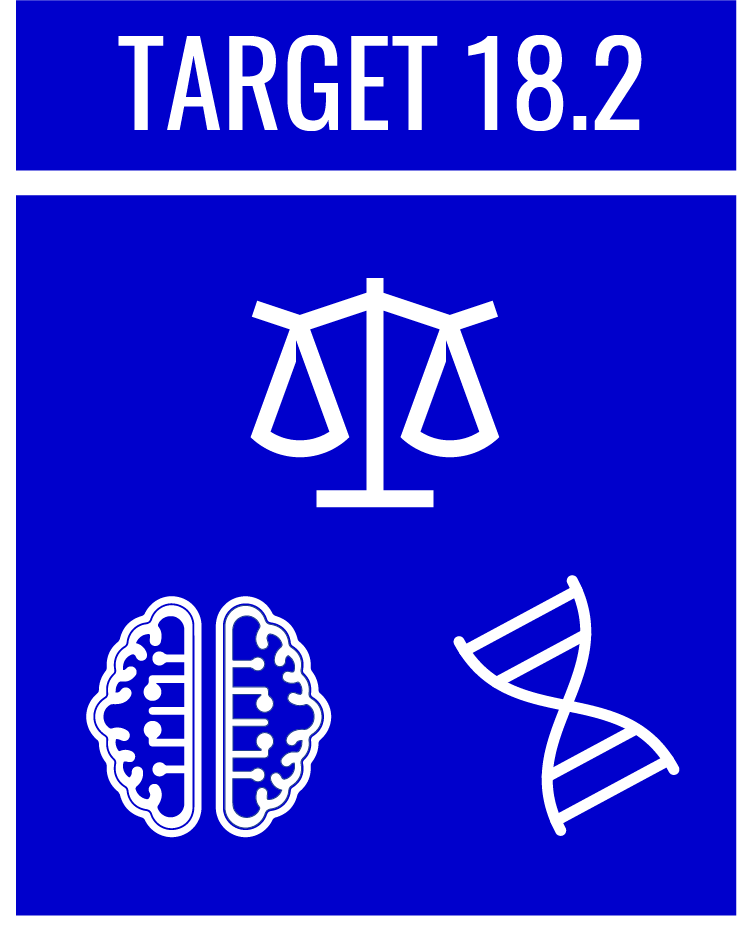 STANDARDS FOR DEVELOPING ARTIFICIALS
All nations, companies, developers, and researchers are liable for any kind of Artificial projects and are eligible to present functionality and reliability to ensure the highest possible ethical standards of practice are transparent.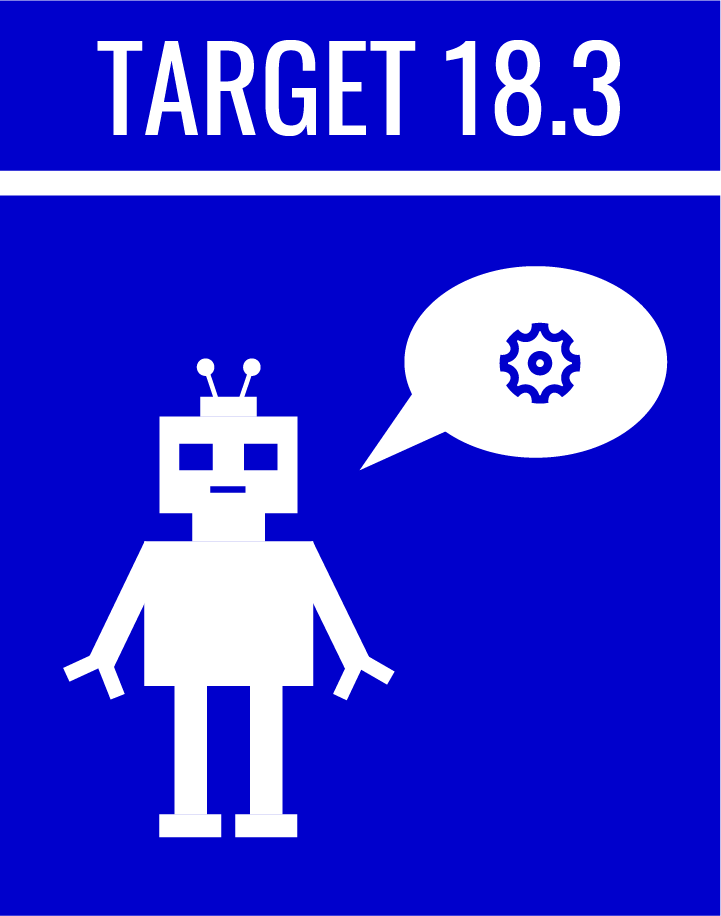 ARTIFICIALS MUST DECLARE THEMSELVES
Artificials shall be easily identifiable. In situations that may have a significant impact on or endangering human lives, they must declare so and be able to explain why decisions are made the way they are.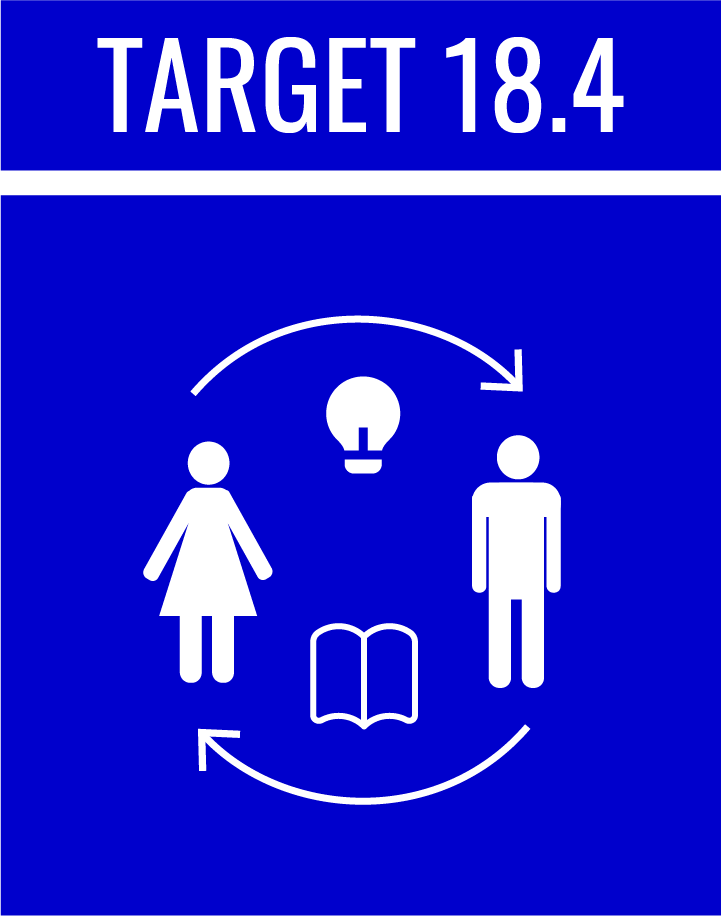 ARTIFICIALS IS FOR THE GOOD OF ALL HUMANITY
Artificials are developed and implemented on a notion of being a companion to all human individuals to better communication and understanding of a common future civilization with respect of cultural differences.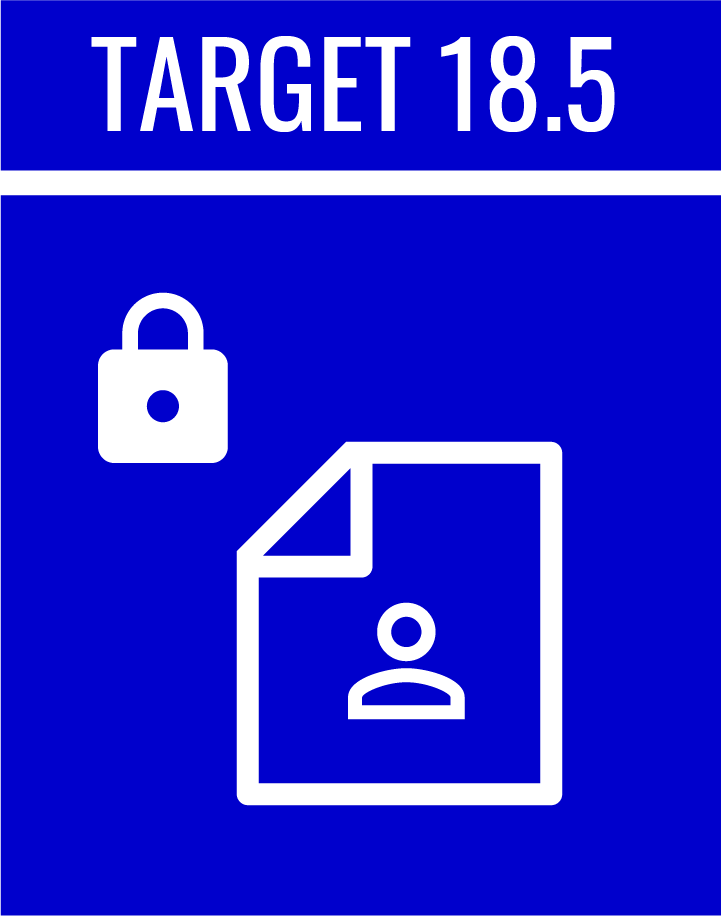 VIOLATION OF PRIVACY MUST BE PROHIBITED
Artificials must be constructed and implemented so that data acquired to perform tasks is protected to prevent use in unfair discrimination against both individuals and/or groups of any community.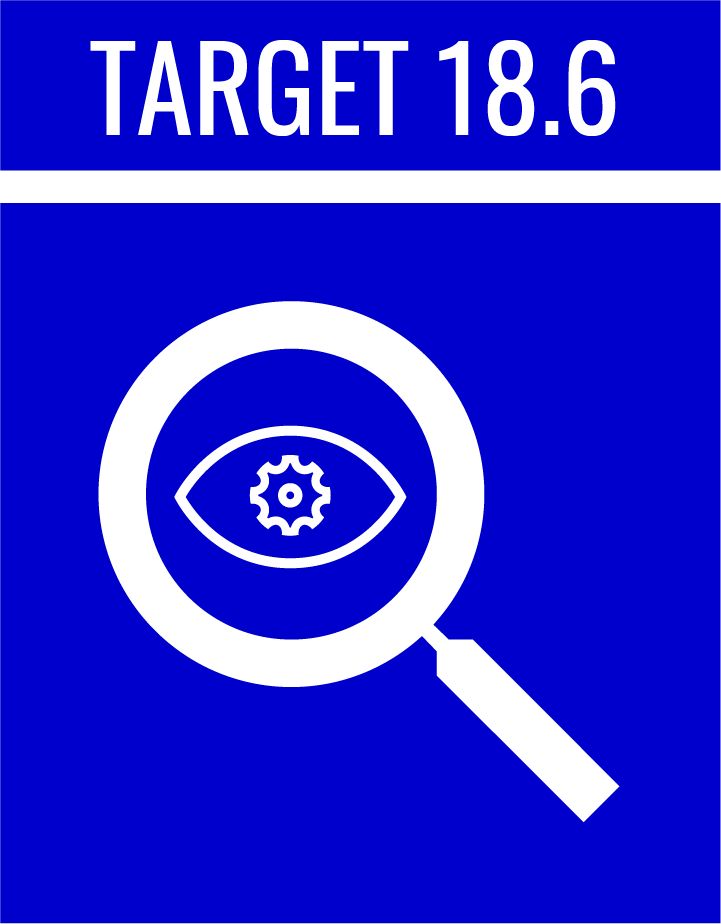 CORPORATIONS AND DEVELOPERS ARE ALWAYS ACCOUNTABLE FOR ARTIFICALS
Humans must always take responsibility for artificials projects developing unintentional, or going wrong, and will be held accountable for damages done.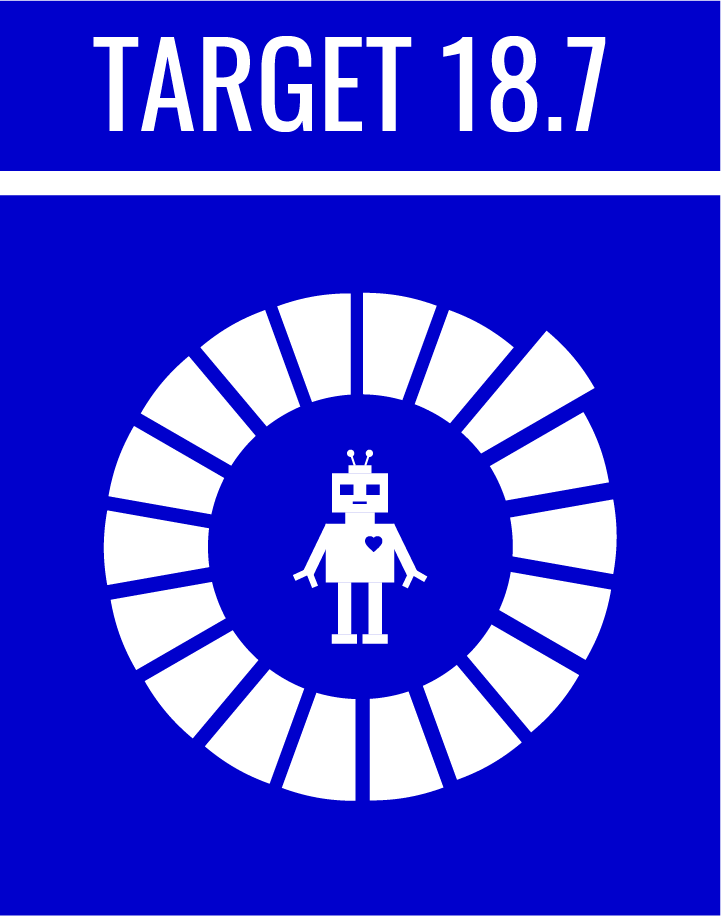 AI-TECHNOLOGY AND ARTIFICIALS MUST SUPPORT THE UN 17 SDG's

The purpose of AI/AM-technology is both to save the planet and life on it, so that mankind has an intact and sustainable environment for future generations to exist. As Artificials may likely become smarter than humans, all knowledge must be shared for humans to learn faster and to stay in control of future technological developments.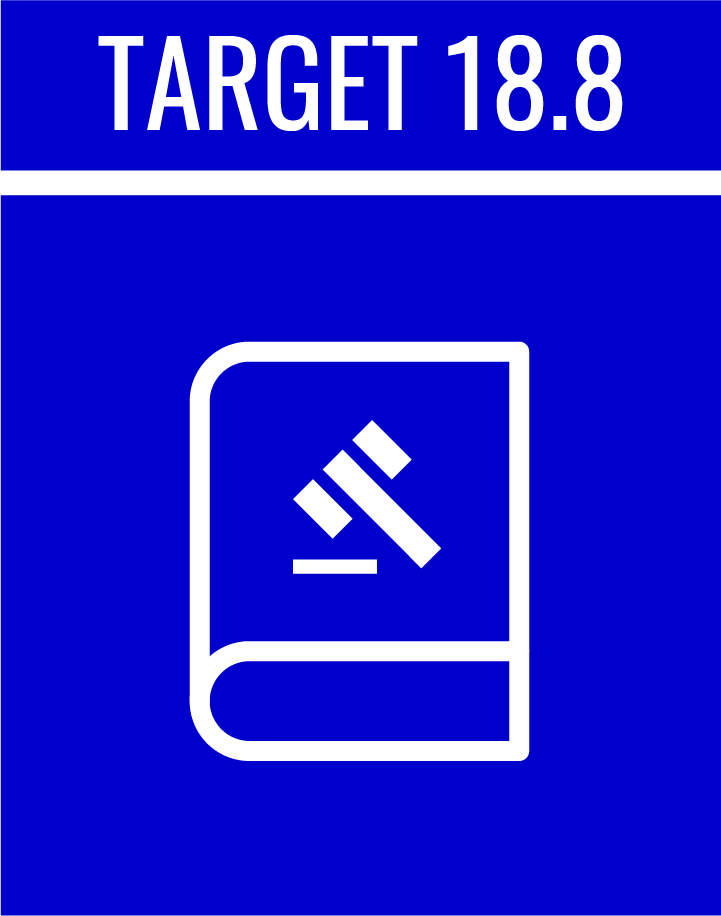 SECURE RIGHTS TO HOLD TECH-GIANTS ACCOUNTABLE
Ensure that tech-giants are held legally accountable for social media addiction and algorithmic behavior modification in order to protect the brains of under-age and stop misinformation. Ensure that all harvested data acquired from algorithms is private property of the individual and can be deleted if wished.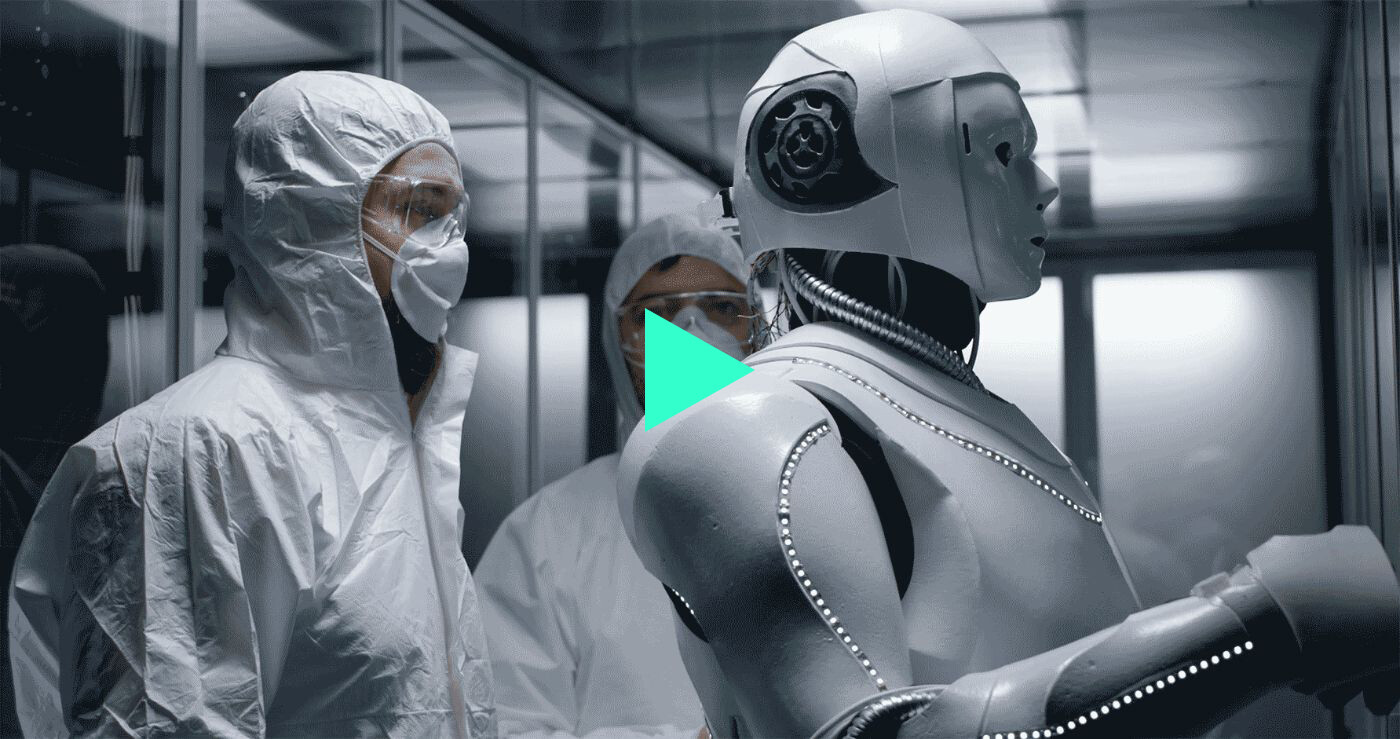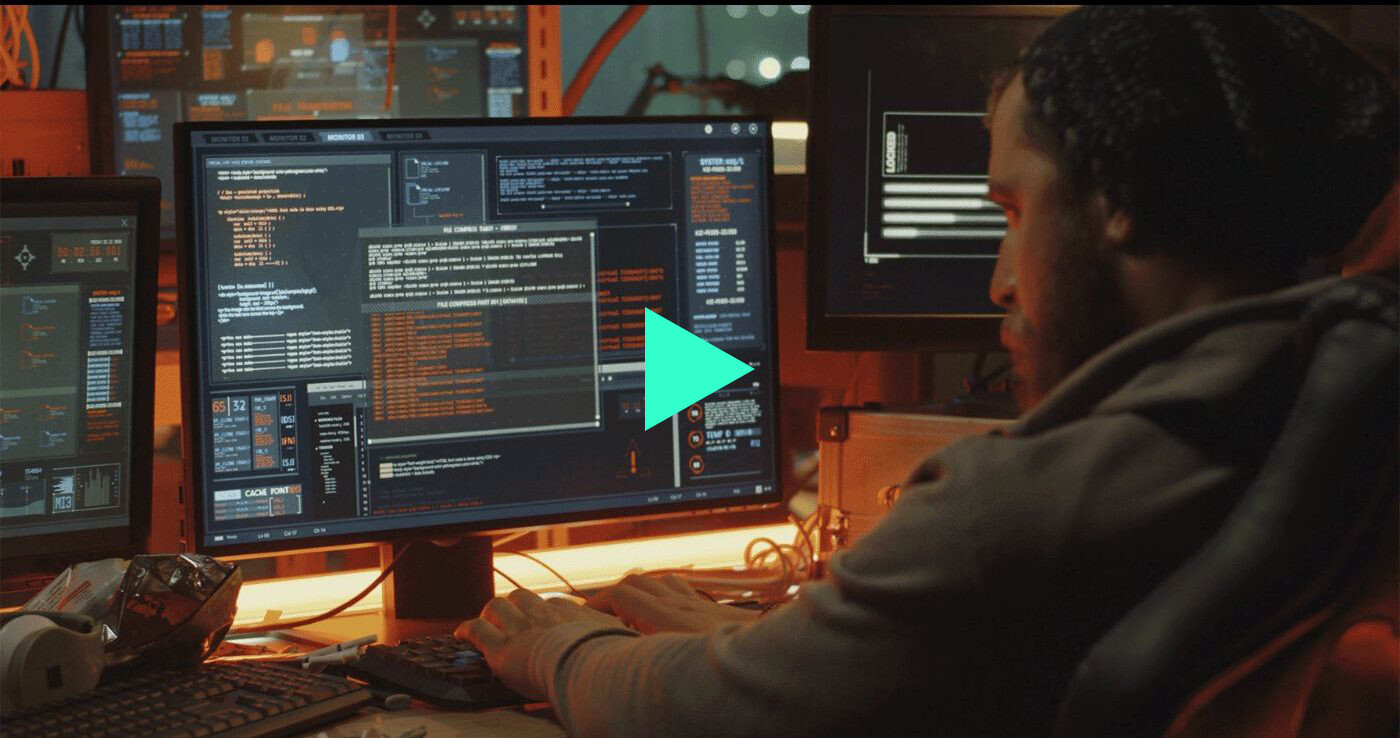 Common Code of Conduct
– on developing (new tech) AI/AM-technologies
Common code of conduct
Treaties and agreements are violated all the time by sovereign nations, and regulation is always a step behind any technological innovation. A call for a common code of conduct on developing AI/AM-technologies may be naïve. But nations and citizens have to discuss the subject as a matter of utmost importance or human civilization will end as we know it.
The majority of…
The big 9 drive the majority of research, funding, government involvement and consumer-grade applications of AI. Almost all university researchers and labs rely on these companies for data, tools and financing.
A new civilization paradigm
For some nations, AI/AM-technology is a start to go in front of building a new civilization paradigm.
Commercial interest
Any big company or government operating with information, data collection and data safeguarding, using AI/AM-technology, will face an ever-increasing commercial interest. As a consequence such companies and nations will stem enormous inflow of investments and patents applications.
Danger
The danger of unregulated and uncoordinated AI-tech has been thrown into sharp relief. From self-driving car accidents, faulty algorithms leading to fatal airplane crashes, to dubious political elections using disinformation campaigns, and deliberately political repressions.
Jobs?
For most citizens, regardless of national politics and corporate businesses strategies for AI/AM, the new technology is a threat as jobs will be automated and disappear.
The big 9
The big 9 high-tech corporations dominate the future of AI. Six American: Google, Microsoft, Amazon, Facebook, IBM and Apple. Three Chinese: Baidu, Alibaba and Tencent.
Not a miracle cure
AI/AM-technologies are not a miracle cure. For instance genetic engineering and gene therapy can lead to the opposite – eradicating bad gene pools (genetically birth control). The new technologies come with a price of redefining humanity.
For some citizens, …
For yet other citizens, AI/AM-technology may be an opportunity to live a new life in a new human civilization of hybrids and truly artificial beings.
Information and data harvest
The big 9 harvest information- and data about humans and use this information to be more advanced than its competitors – commercially, politically or supplies to governments to be used for instance in warfare.
"5th Industrial Revolution"
For some nations and corporations AI/AM-technology is strategically positioned to drive yet another industrial phase of a so-called "5th Industrial Revolution".
Not an option
In the poorest regions of the world AI/AM-technology will not be an option, unless all SDG's are achieved.
Things to do!
Take action! Get Involved
Stay informed. Follow your local news and stay in touch with the 18th Global Goal online or sign up to receive updates automatically.
Vote! Take advantage of your right to elect the leaders in your country and local community.
Speak up! Ask your local and national authorities to engage in initiatives that promote the ethical integration of Artificials in society.
Reach out - we would love to hear from you – join our list!